Champs Sports Contest Games
Champs Sports is a sports apparel and shoes retailer located in shopping malls across the United States.
nuSpace Media worked with the Champs Sports retail store division to create various sports pick 'em and bracket contest games. The goal of the games was to build an email marketing database that would ultimately help drive fans into the mall stores.
nuSpace Media developed custom applications for each of the pick 'em and bracket contests that would be updated depending on the sport and the teams playing that season. Players were required to sign up for an account in order to play the contests and win prizes.
2008 College Bowl Pick 'em Contest: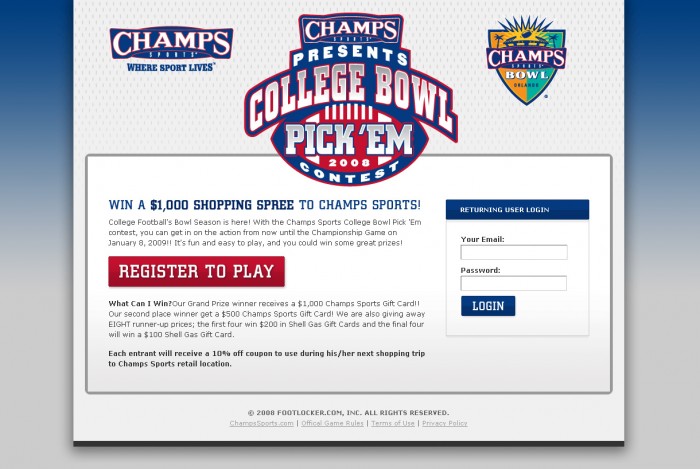 2009 College Basketball Bracket Contest: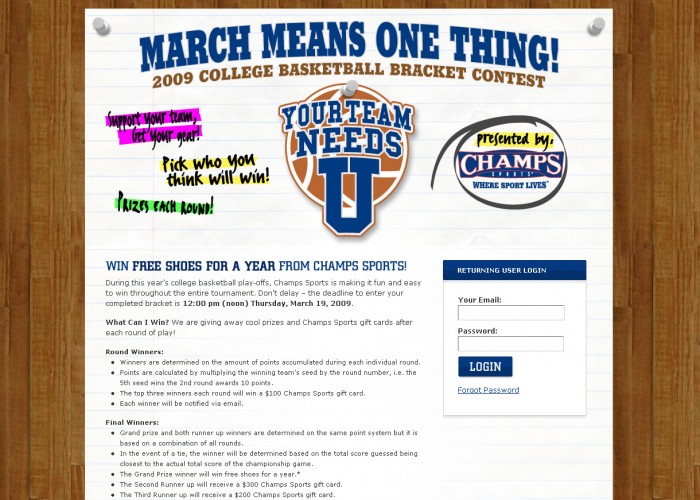 2009 College Bowl Pick 'em Contest: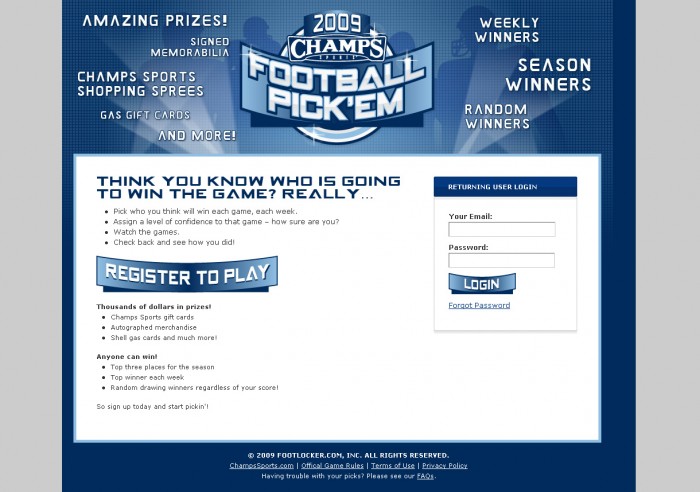 2010 College Bowl Pick 'em Contest: