Jekyll Island Club Hotel Website
The Jekyll Island Club Hotel is a historic vacation destination on Georgia's coast. The club hotel was constructed in 1888 as a winter retreat for the wealthy of the Gilded Age. Today anyone is welcome to stay and enjoy the warm climate of the Georgia sea side in this historic hotel while enjoying fine dining and beaches.
nuSpace Media first worked with the Jekyll Island Club Hotel in 2006 for a website redesign, then again in 2009 for a CSS conversion and design facelift, and in 2011 for a conversion to WordPress.
We are happy they once again trusted our expertise during the latest project where the website was converted to use responsive design, making it friendly for PC, tablet, and mobile users, while also receiving another design overhaul. Additional features include a blog and a shopping cart to sell Jekyll Island Club Hotel branded merchandise.
Website: Jekyll Island Club Hotel
Jekyll Island Club Hotel homepage: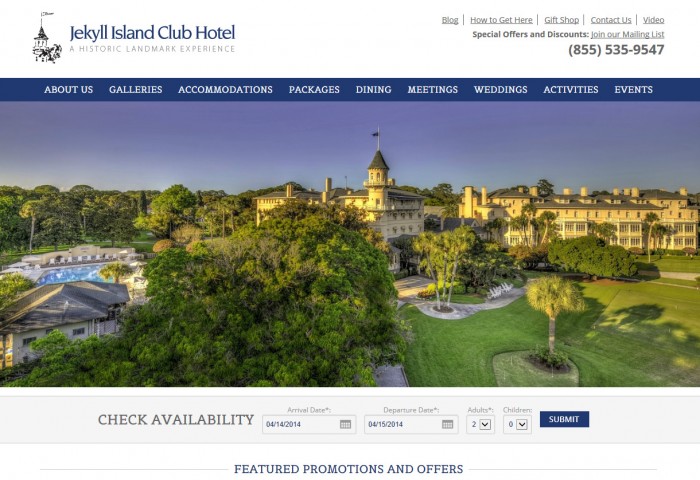 Jekyll Island Club Hotel internal page: