Kimball Hall is an adorable historic Queen Anne "Southern Events Facility" in Roswell, GA. The house was built in 1880s and operated as a boarding house for nearly 100 years. Today they specialize in Southern weddings. The outgoing owner, Julie Stephens, makes the true magic happen.
nuSpace Media worked with Julie to update her brand and create a website that would convey both her and her house's personalities. If you need a perfect place to get married check it out!
Website: Kimball Hall
Kimball Hall Logo:

Kimball Hall Website: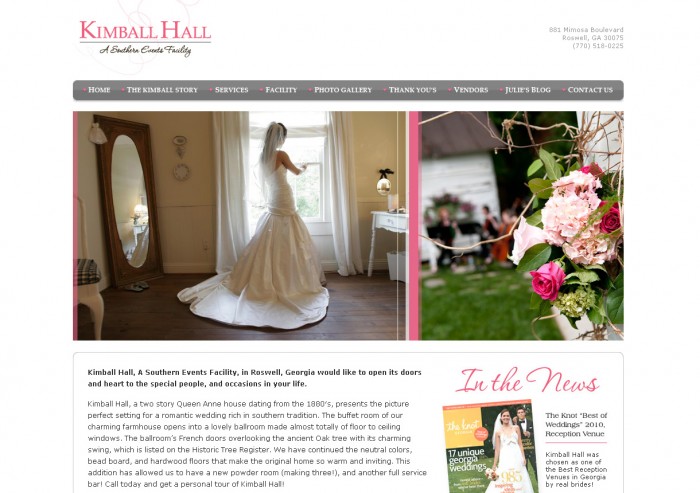 Kimball Hall Stationary: We created a custom stationary set that included a business card, stationary and an envelope printed on a textured paper stock.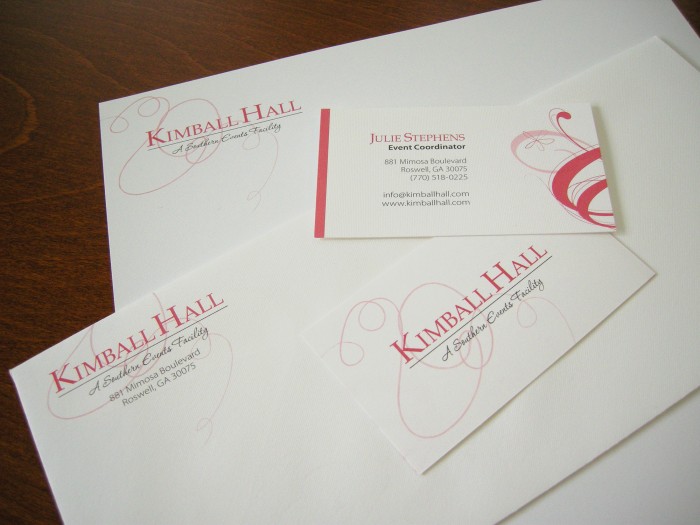 Kimball Hall Signage Options: