Jekyll Island Website
Jekyll Island is an island on the Georgia coast that has been designated a State Park and run by the Jekyll Island Authority.
nuSpace Media initially started working with the Jekyll Island Authority to make maintenance updates to the Jekyll Island website. Eventually a website re-design was desired and nuSpace Media worked to create a new design which would be wrapped around the existing Dot Net Nuke content management system.
Jekyll Island Website Homepage: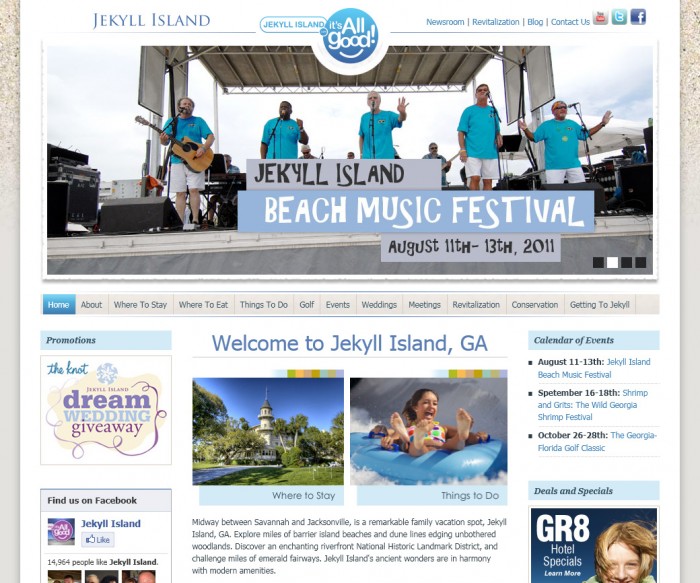 Jekyll Island Website Internal Page: