Star Foundation Website
STAR Foundation is an organization in Brunswick, Georgia, empowering its participants to be financially independent through job and life training skills.
STAR Foundation was already using the WordPress content management system, but were ready for a new look and feel. nuSpace Media worked with them on a website re-design all the while converting the WordPress platform into a responsive design to ensure cross-platform (PC, laptop, tablet, mobile) compatibility.
STAR Foundation homepage: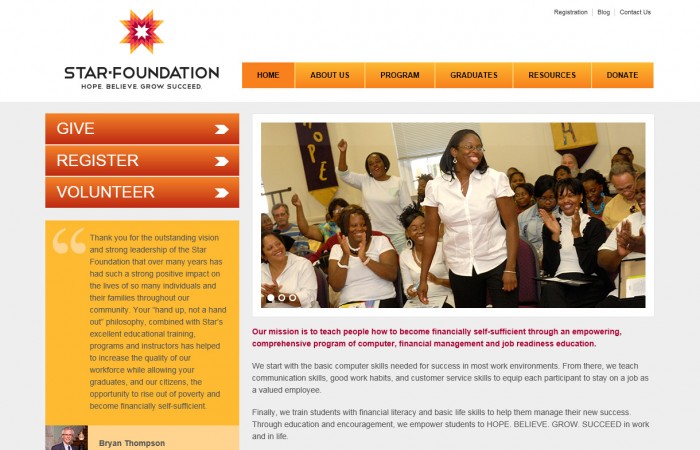 STAR Foundation internal page: